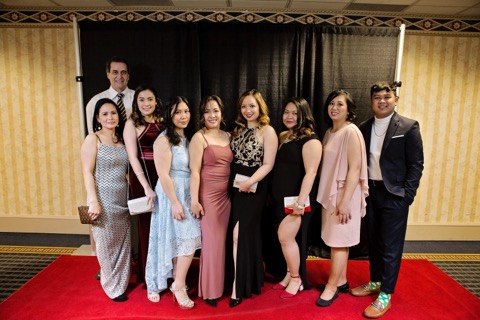 Care at Home had the honor of being invited to the Annual Christmas Party of one of our clients, Shepherd's Care Foundation, held at Chateau Lacombe Hotel on December 4, 2019.
It was lovely to see everyone in their formal wear, so delighted to celebrate the holiday season with their colleagues outside of their usual routine. You can really see the excitement and festivity in the room as they take pictures, enjoy the food, and anticipate who will win the raffle draw.
The food was exquisite, the hotel served a 4-course meal starting with Butternut Squash Soup, Mixed Greens Salad, Turkey and Mashed Potato with Stuffing and Gravy, and Sticky Toffee Pudding for dessert.
After the dinner, they awarded the long-serving staff of SCF, from 5 years to 25 years of service! It warms our heart that there are staff who committed and dedicated their life to serving the beloved seniors of our community.
We are honored to be attending such an esteemed event, and hopefully we will be invited to next year's celebration!
From all of Care At Home Staff and Admin, we wish you a Merry Christmas and a Happy New Year!