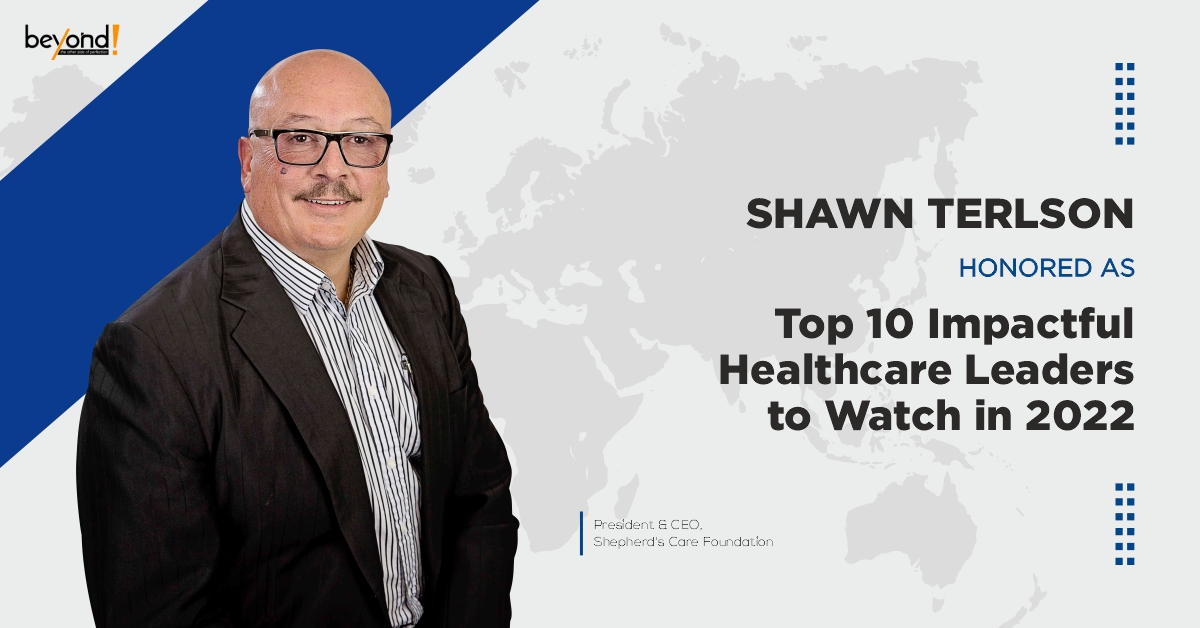 Shawn Terlson: A Compassionate Healthcare Leader Improving the Lives of Seniors at Shepherd's Care Foundation
Top 10 Impactful Healthcare Leaders to Watch in 2022
Shawn Terlson, President and CEO of Shepherd's Care Foundation, believes in leading with compassion.
An experienced Healthcare CEO, he has a proven track record of living the Mission, Vision and Values of organizations, while promoting efficiency and effectiveness to ensure that they remain sustainable and relevant to deliver on their resident and client accountabilities.
With extensive leadership experience in the field of healthcare, Shawn is committed to making a better life with dignity and caring for the beloved seniors they serve through the Shepherd's Care Foundation (SCF).
SCF is a faith-based, not-for-profit registered charity established in 1970, by a small group of exceptional people who wanted to provide a home for seniors where they could be cared for and have comfortable housing in a caring, Christian environment.